Updating Kitchen Cabinets on a Budget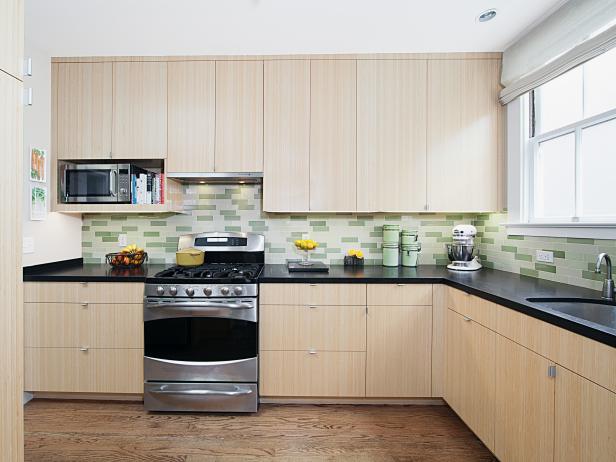 One of the home's widely used corners is the kitchen. Since the kitchen is the main part of a home and a family's lifestyle can easily be judged by their kitchens, due to this reason most people want to update their kitchen. Amongst other parts of the kitchen, the main focus is always on the cabinets. If the cabinets are dull and damaged, the whole kitchen looks sad. It is common to hear about everyone wishing to remodel their kitchen cabinets.
However, it can result in it being one of the most expensive things to do. The expenses can range from $10000 to $25000. However for the ease of homeowners today there are a lot of solutions available which can help to solve their problem of updating kitchen cabinets on a budget. Homeowners can update their kitchen cabinets within $500 and make them look ravishing and modern.
Here are the most important things to remember while remodeling your kitchen cabinets:
Switch To Modern Hardware
Kitchen knobs and pulls are the basic ornaments of a kitchen which can change its look from dull to extraordinary. Changing the cabinets' hardware is one of the quickest and easiest ways of updating your kitchen cabinets on a budget. However, good looking knobs and pulls can result in being overly pricey but you can solve the issue by buying a pack consisting of 10 knobs and pulls for $300 which means each knob will cost $3. You can look for more modern and trendy looking handles and knobs for your cabinets.
Paint Your Cabinets
Dreary painted cabinets can also become a source of making your kitchen boring. Think about giving your kitchen cabinets some color to make them look lively. Although painting cabinets is a time-intensive activity, yet if done properly it can be a success. There is a wide array of color and texture choices. Using light colors will help your whole kitchen look bigger and better. You can also paint half of your kitchen cabinets to look them modern and sleek.
Change The Lighting
To add an interesting tinge to your kitchen cabinets you can use the new LED battery operated lights inside them or you can install lights below the cabinets by doing hard-wiring. Installing lights in the cabinets can be a messy task. However once done, it can prove to be a way of refurbishing your kitchen cabinets in the most budget-friendly way.
Change Your Glass
If your kitchen cabinets have removable paneled doors then you can also change the glass of the cabinets to change the look of the entire kitchen. Decorative glasses and an innumerable amount of choices of custom-made glass can be used as a source of transforming the look of the kitchen. You may think of these glasses as expensive, but on the contrary, these glasses can be bought for less than $200.
Please share this article: